In 1999, our owners, Juan and Melissa Fuentes, started JMAS Texas Lawn Care Corp. For many years now, JMAS Texas Care has been serving residential and commercial clients in the Katy and West Houston area. We have been recognized for our reliable, professional, high quality service. To continue to maintain the high quality service, we have decided to no longer provide residential mowing services. JMAS Texas Lawn Care's primary focus is commercial maintenance, and our partner company, JMAS Landscaping, provides landscaping services.
We understand that maintaining your neighborhood or business is critical. We want to help you to retain the value on your investment as well as keep your neighborhood or business looking beautiful. Landscape maintenance services include but are not limited to the following:
Commercial Landscape Maintenance
Irrigation
Chemical/ Turf Spraying
Seasonal Flowers
Mulching
Tree Services
Landscaping Project management
Force issues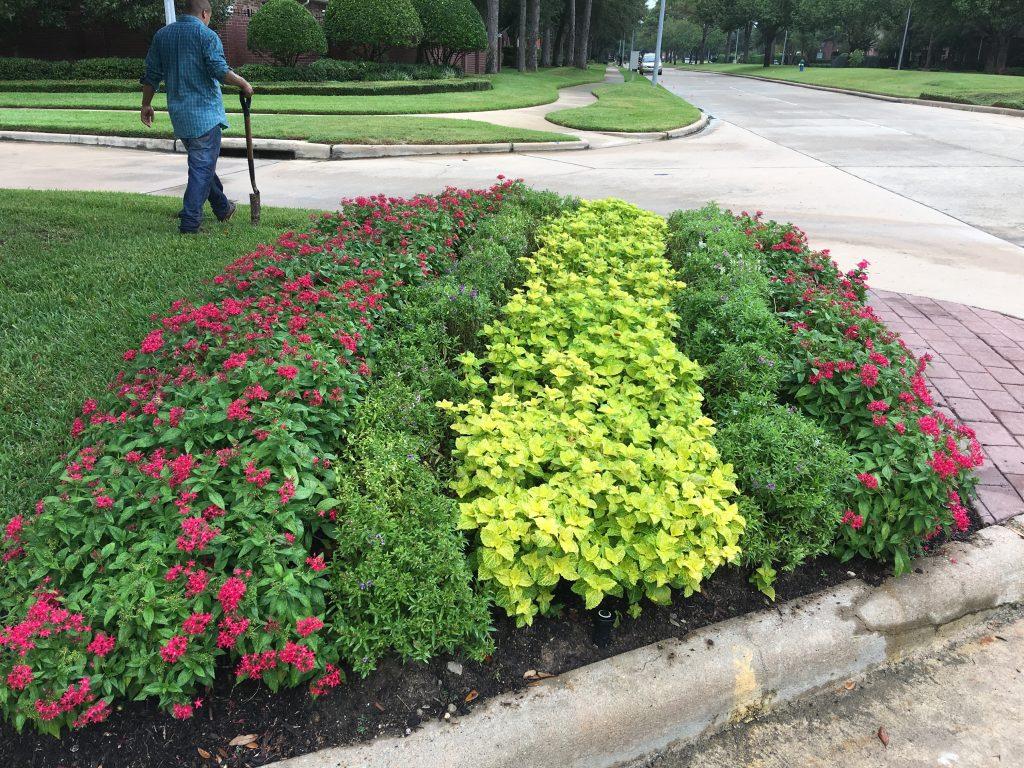 Commercial businesses served:
Neighborhoods
HOA's
Property Managers
Shopping Centers
Churches
Day Cares
Offices
Warehouses
Car Dealerships
Other Commercial Businesses
Contact us for a proposal or to bid landscape maintenance services for your neighborhood or business.